Project
Design and Construction of Landfill Gas Migration Barrier
Overview
Resolve Environmental completed a large scale landfill gas migration barrier at a landfill facility being managed under post closure EPA licensing conditions.
Following concerns from the client about potential for landfill gas to be migrating through the subsurface near the landfill boundary, a number of consultants were approached to present solutions for the design and installation of a gas migration barrier. Resolve was selected as the successful tenderer due to quality of design and cost-effective nature of the proposed solution.
Over a four week period, Resolve installed approximately 400 metres of trenching and landfill gas migration barrier. The barrier consisted of a network of perforated, high strength PVC pipes which were installed within a porous compacted trench backfill material. The system was design so that a relative negative pressure would be constantly applied within the trench through a passive extraction system. Subsequent monitoring has confirmed the efficacy of the system and ensures ongoing compliance and best management of the closed landfill facility.
This is just one example of Resolve's capability to successfully deliver large scale design and construct environmental infrastructure projects.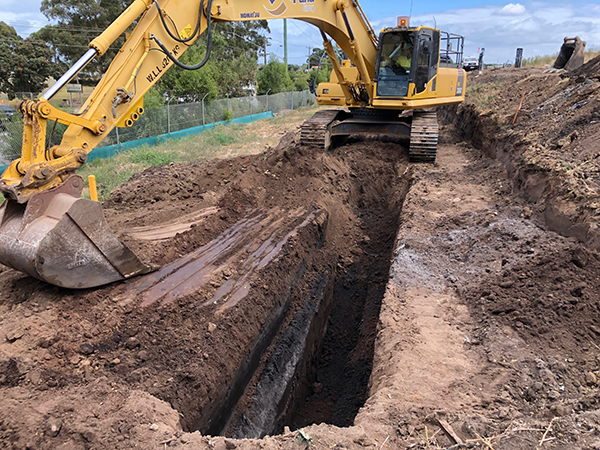 | | |
| --- | --- |
| | |
| | Location |
| | February 2020 |