Project
Contaminated Site Acquisition: Strategic Advice and Remediation
Overview
A client considering the acquisition of a former chemical manufacturing and storage facility in the southeastern suburbs of Melbourne.
The property was known to be contaminated with a variety of contaminants, particularly chlorinated solvents, in both soil and groundwater and was subject to an EPA Clean Up Notice.
Resolve was engaged to conduct due diligence investigations, review historic and recent investigations and advice, and complete a feasibility assessment on the Remediation Action Plan that had been produced for the Vendor.
Using the information provided Resolve was able to help our client achieve a significantly discounted purchase price for the property and then completed the active remediation required by the EPA.
The remediation was staged and incorporated several technologies highlighting Resolve's range services and the advantage of the single point of accountability model. The soil and groundwater remediation program included:
Bulk Excavation: Geotech design to ensure safe excavation to 5m bgs, excavation, stockpiling, characterisation and disposal of contaminated soil.
Soil Vapour Extraction: Installation, commissioning and operation of a soil vapour extraction system to remove residual contamination from deeper soil.
Insitu Chemical Oxidisation (ISCO): Design and implement ISCO injection system for remediation of groundwater (on and off-site).
Monitored Natural Attenuation.
Resolve successfully completed the active remediation of the site for approximately one third of the cost quoted by the consultant who developed the RAP, saving them in excess of $1M on this project.
The successful completion of this project is an example of how Resolve's wholistic, commercially focused approach to environmental solutions can deliver positive results for our clients across a range of issues.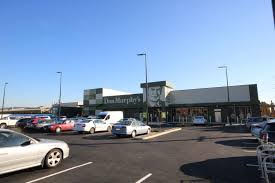 | | |
| --- | --- |
| | South East Melbourne, VIC |