Project
Leachate Riser Reinstatement
Overview
Resolve undertook Leachate Riser Reinstatement works at an operational landfill located in Melbourne, VIC. It was identified that 13 sumps had failed at the site, inhibiting the potential for leachate extraction. The leachate sumps were required to be re-drilled and rectified to allow ongoing leachate removal and EPA compliance.
Resolve designed a leachate riser solution to eliminate potential constructability and on-going operational limitations and which also allowed for dual-purpose leachate and LFG extraction.
Each individual drill location and riser target depth was defined and designed for the purpose of lowering the leachate level in accordance with EPA specified compliance levels. The design and riser target depth had to maintain a 1m 'safe zone' above the clay liner to avoid potential penetration.
Drilling was completed using a track mounted rig with bucket auger. Drilling spoil was continuously removed from each drill location to the active tip face as drilling progressed using an excavator and articulated dump truck ('Moxy').
Following installation of the risers, air and leachate lines and gas flow lines were tied-in to nearby existing air, leachate and gas infrastructure.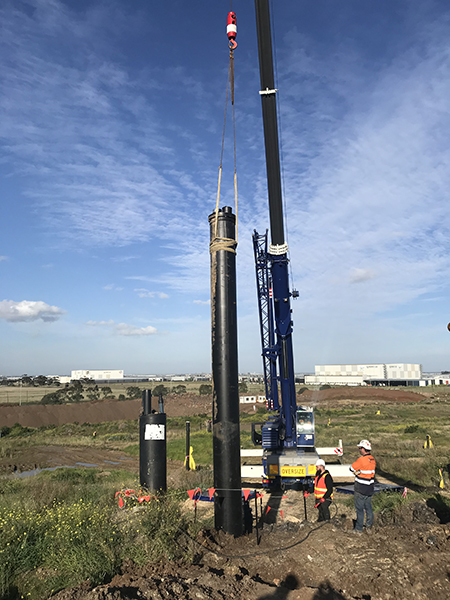 | | |
| --- | --- |
| | |
| | Melbourne, VIC |
| | September 2020 |